Mindset Transformation Cues
Steven is a dynamic professional speaker, business-to-business marketing expert, John Maxwell Certified Coach, and founder of NEXCUE. His mindset transformation cues teach people how to use the power of their imagination to build resilience and achieve performance excellence.
Leadership
Imagination strategies for overcoming challenges and supercharging your skills.
Creative Thinking
Ideation techniques that will help you develop a strong self-image and personal brand.
Self-Empowerment
Character transformation strategies that will help you realize your full potential.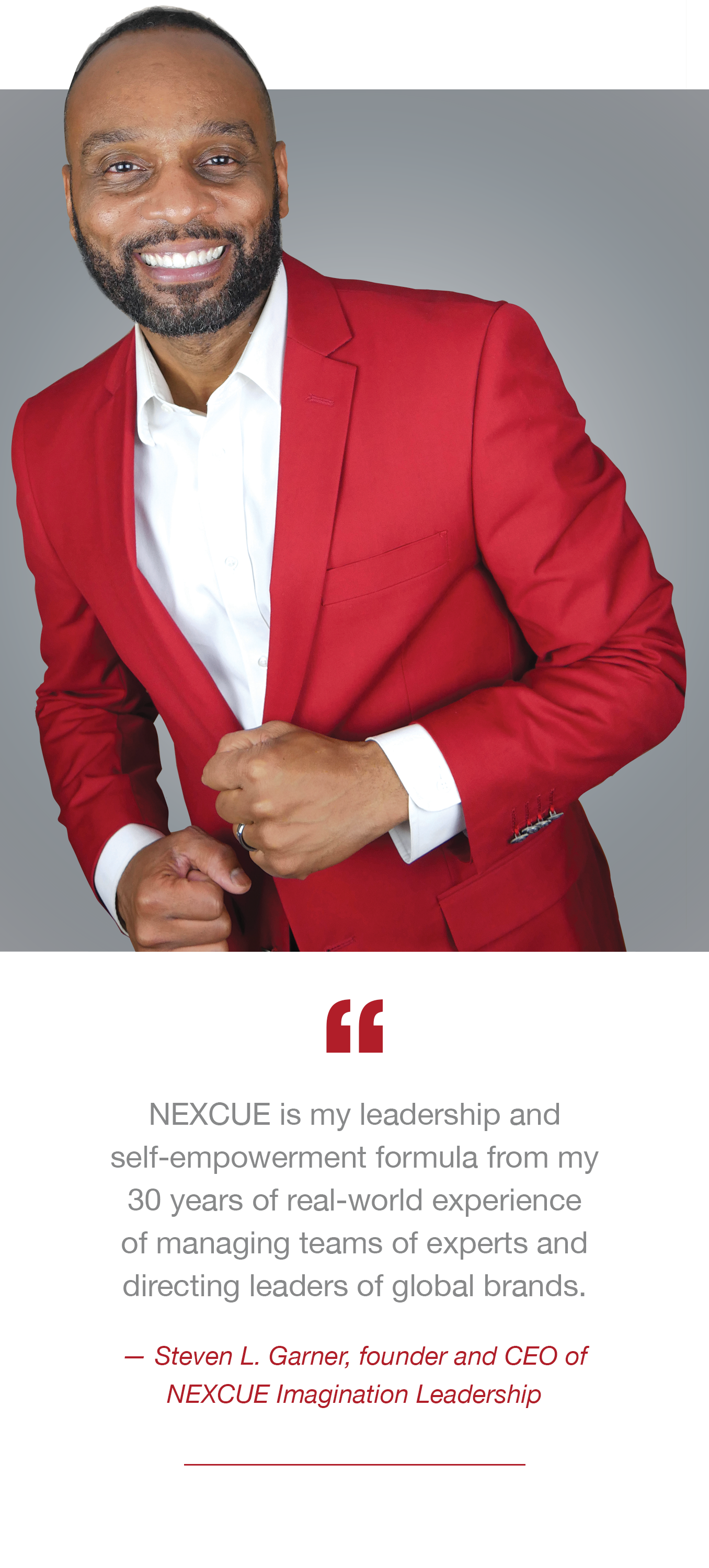 NEXCUE Signature Programs
Empower your imagination with four dynamic leadership and self-empowerment programs created and presented by Steven:
Leadership Empowerment and Performance
Elevate your leadership and performance to raise your initiative, build superior confidence to solve challenges, and lead without the fear of failure.
Creative Problem Solving and Imagination Empowerment
Learn how to unlock the power of your unlimited imagination to solve marketing challenges.
Customer Engagement and Communication
Learn the best practices in customer engagement, effective communications, and relationship-building to establish a successful, long-lasting partnership with your clients.
Self-Empowerment and Mindset Transformation
Overcome self-limiting beliefs, develop a mindset strategy to transform negative energy into positive actions, and build the habit of continuous self-improvement.
Ignite Your Imagination
Steven's experience overcoming adversity taught him how to use his imagination to transform his self-image and achieve performance excellence. He went from generational poverty to helping generate millions of dollars in profits for one of the largest advertising agencies in Cincinnati.
Subscribe to the NEXCUE Blog & News
Get the latest leadership and self-empowerment cues.